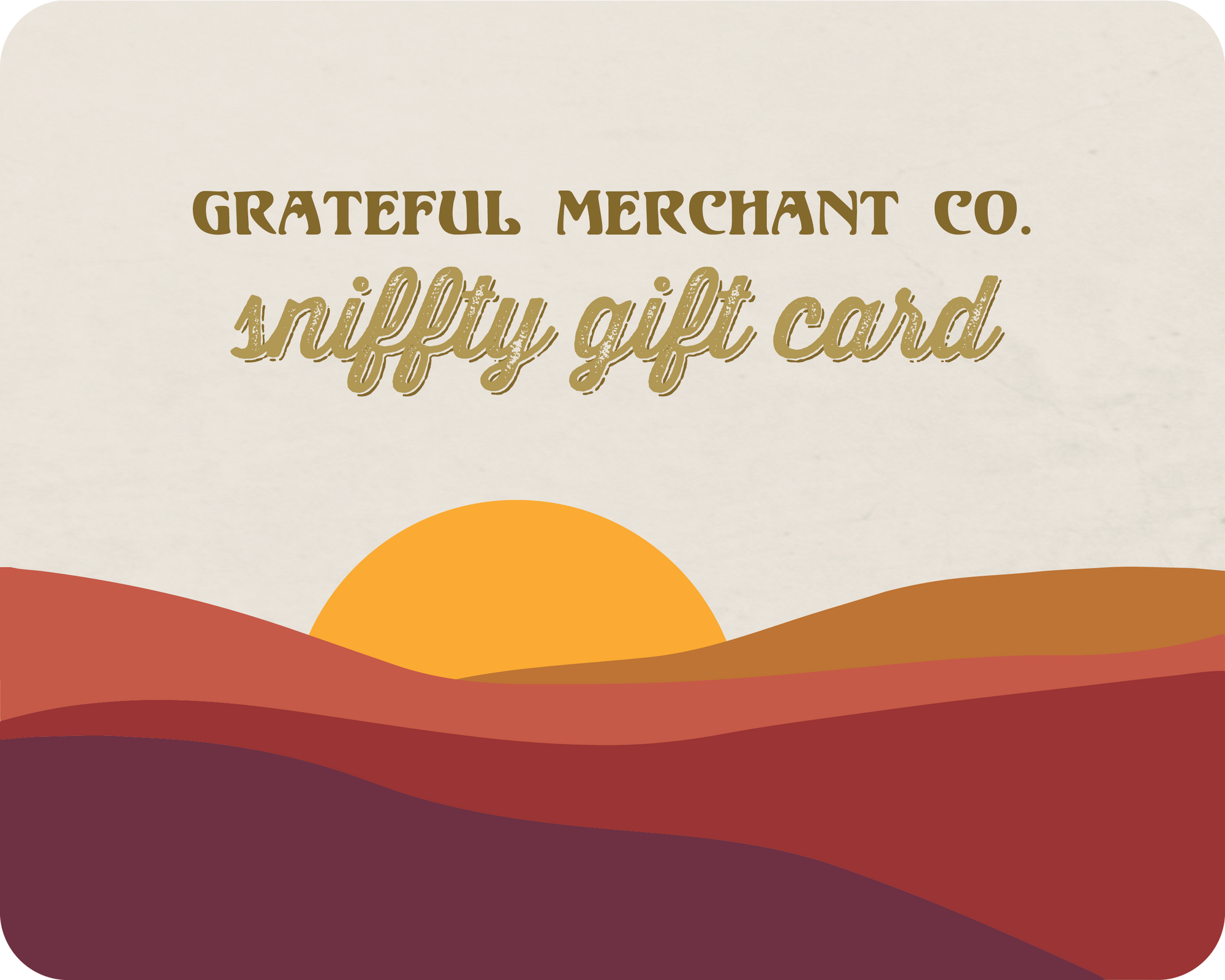 GM Co. Gift Card
GIFT CARDS
Finding the perfect scent is a personal experience. We get it! We made it easy for you to give the gift that keeps on smellin' with the Grateful Merchant Co. Sniffty Gift Card. Let your friends and family pick their favorite GM Co. fragrance in any of our goods. They'll love you forever!
The King of Hearts is the only king in a deck of cards without a moustache.
This difference wasn't a stylistic decision - he originally had one, but it got lost because of a printing error from the original design. Now it's just a thing. Check it out! The King of Hearts' top lip is always as smooth as a baby's bottom. The state of his bottom however, we can only speculate.
The perpetually indecisive.
• Gift cards are delivered by email after purchase and contain redemption instructions; we do not ship physical gift cards.
• If you'd like the gift card sent directly to the recipient's inbox, please include their email address at checkout, not yours. Or feel free to email it to yourself and then forward or print the gift card afterwards.
• Available to use at gratefulmerchantco.com only.

*no additional processing fees.
Please note that gift cards cannot be returned or refunded, but they do not expire! Alright, alright, alright!!